Winter, 2021
Destiny 2 Creator Cup ANZ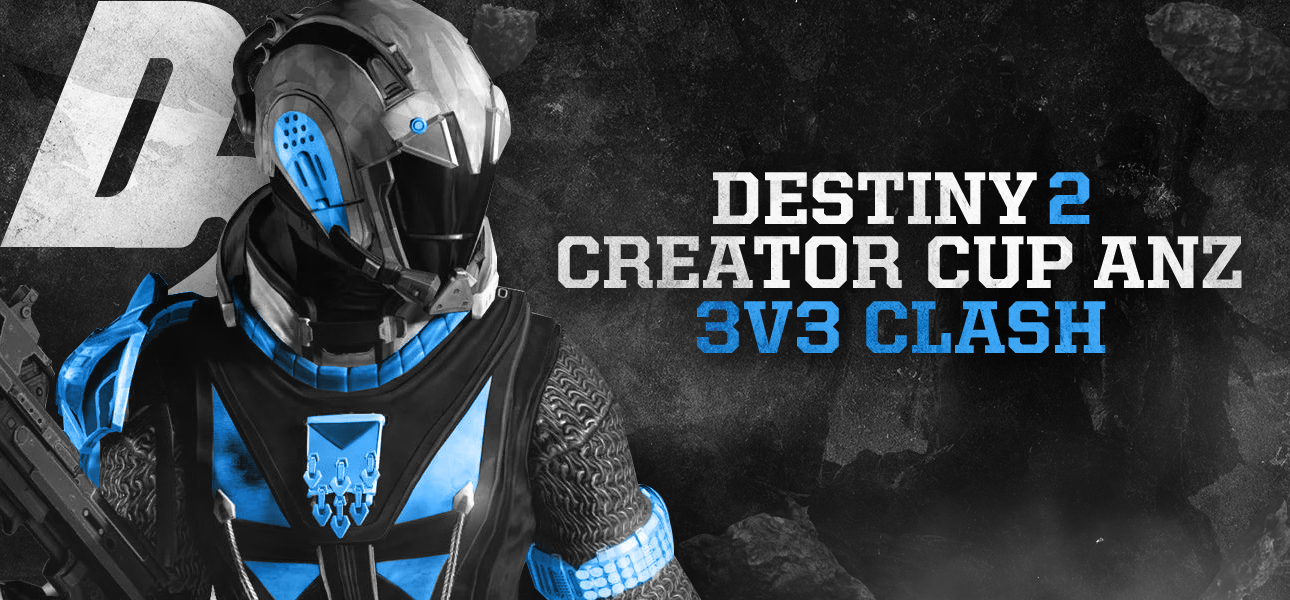 Welcome Guardian!
Have you always wanted to play with your favorite streamer? Or maybe you would rather like to give your favorite creator a shot or two in the crucible? The Creator Cup is your chance for this. Register now to get one of the 32 community spots.
What is the Creator Cup?
The Creator Cup is a Destiny 2 pvp tournament in which 16 creators (streamers, youtubers but also editors) from the Australia/New Zealand Destiny scene compete against each other in 3v3 clash. Each of these 16 creators provides the captain of a team and is allowed to alternately choose 2 players from a pool of 32 community members in a draft system (similar to American football). This is your chance too. If you feel like playing with or against one of your favorite creators, you can use the "Register" button to apply for one of the 32 community spots.
To ensure that the teams are as balanced as possible, each player, regardless of whether they are creators or community members, is assigned to a category (platinum, gold, silver) according to their skill level, so that ideally each team consists of one platinum, one gold and one silver player .
How does it work?
💠Register here for the tournament by xxx. All you need to do is create a Battlefy account and join the tournament.
💠That we are sure that you will be there for the tournament, check-in on Saturday at 6 p.m. AUS time.
💠On Saturday at 6 p.m., the streamers begin to pick their team mates from the player pool one after the other. In which team you are, you can see in "Participants" of the tournament.
💠Join the D2E Discord and select the role "🏆 Creator Cup" in the welcome channel.
💠Enter the voice channel of your streamer, which is already waiting for you there.
💠Your team captain will then invite you to join the fireteam.
💠Check that your equipment and weapons comply with the rules.
Have fun and good luck 🎉
Rules
The current rules can be found under "Rules" for the tournament on Battlefy.